Mental Health/Warmline
Community Resources is offering a 24/7 mental health and crisis support line for people dealing with anxiety or other difficult emotions. Callers will be able to speak with staff who are trained in trauma-informed principles and will listen, assess the person's needs, triage, and refer to other local supports and professionals as needed.
The Mental Health Support Line can be reached toll-free, 24/7 at 1-855-284-2494.
Grants and scholarships make it possible for many people to attend college who otherwise would not be able to afford the steep costs of higher education. Unlike student loans, you do not become indebted by these types of financial aid. There are a wide variety of sources for grants and scholarships in Pennsylvania. SEARCH HERE
Find Your NICHE here FIND COLLEGE SCHOLARSHIPS
Pennsylvania Scholarships
Millions of Scholarships, personalized results
Sign up
and get matched to scholarships that are personalized for you.
https://www.unigo.com/scholarships/by-state/pennsylvania-scholarships
We've compiled a list of all the participating career colleges that offer our High School Scholarship Program, which is worth up to $1,000 toward tuition at these schools.
This new feature makes it simple for students to browse their options for career training and quickly request information from those schools. And from there, they can submit their Imagine America scholarship application right away.
Since 2006, we've processed over 12,000 scholarship applications from students in PA. Visti us at: https://www.imagine-america.org/high-school-scholarships-trade-schools-pennsylvania/
High School Junior (H.S. Class of 2022) Scholarships CLICK HERE

The Mega List of Scholarships You Should Apply For | Class of 2021-2022
There are lots of scholarship opportunities out there, but it can be hard to know where to start looking. Some might even find it too intimidating to begin looking at all! That's where we come in. We at Colleges of Distinction have compiled a list of scholarships for 2020 to help get the ball rolling.
There's no denying it: things like textbooks, tuition, supplies, housing, and dues add up quickly when you get to campus. Luckily, a lot of companies and organizations want to help students like you pave the way to an education by offering various grant and scholarship opportunities for different interests, talents, and backgrounds. In fact, more than $49 billion in scholarship money was awarded to first-time college students in 2011—and that doesn't even account for the more than $100 million in unclaimed scholarships that nobody applied to!
Don't let your up-front costs scare you; with the right planning and resources, you have the potential to take your college bills down a few thousands dollars a semester. Here is a mega list of some of the best scholarships for college provided by companies, organizations, and foundations so that students can focus less on their financial aid and more on their future!
Looking for something more specific? Check out our other scholarship lists in our Advice Column (along with other resources to guide you on your college journey).
For updates on when we add more scholarships to the list, join our Monthly Newsletter here!
Household Names' Scholarships
Well-known brands like Starbucks and Apple not only produce products that we know and love, but they also encourage higher education. They offer both their customers and employees the chance to earn a scholarship to the college or university that they desire. Some brand-name scholarships, such as the Dr. Pepper Tuition Giveaway, grants an award to cover students' entire tuition.
Take advantage of the opportunity to apply for a scholarship from a big brand name that you trust and adore. Companies such as Coca Cola, Taco Bell, Google, Burger King, Ford, etc. have given students the opportunity to further their education. They want to see students succeed and give them the opportunity to attend the college that they've always wanted to go to. Apply today to get a household name to help you pay for your education.
Starbucks College Achievement Plan
Overview: Starbucks is committed to the success of their partners (employees). Every benefits-eligible U.S. partner working part- or full-time receives 100% tuition coverage for a first-time bachelor's degree through Arizona State University's online program. Choose from over 80 diverse undergraduate degree programs, and have our support every step of the way.
Deadline: Ongoing Award Amount: 100% tuition coverage
Overview: The Coca-Cola Scholars Program Scholarship is an achievement-based scholarship awarded to graduating high school seniors. Students are recognized for their capacity to lead and serve, as well as their commitment to making a significant impact on their schools and communities. Applicants must be current high school/home-schooled seniors attending school in the U.S, anticipating completion of a high school diploma at the time of application and planning to pursue a degree at an accredited U.S. post-secondary institution. For more information or to apply, please visit the scholarship provider's website.
Overview: Dr. Pepper is awarding over $1,000,000 in tuition to help students reach their biggest goals.
Requirements: Looking for students ages 18-24 to enter the tuition giveaway.
Deadline: Re-opens mid-August 2021
Award: $100,000
Overview: Create and wear your original & unique promwear using Duck® brand duct tape and/or Duck® brand crafting tape. Submit photos of your prom creation for a chance to win a number of awards worth $10,000.
Opens: March 31, 2021 at 12:00:00 PM EDT Deadline: July 21, 2021
Deadline: March 31, 2021
Award Amount: $20,000
Overview: Blacks at Microsoft (BAM) is a company-sponsored employee network dedicated to supporting the continued growth and development of black employees at Microsoft Corporation. Applicants for the Blacks at Microsoft Scholarship must be high-school seniors of African descent (for example, African-American, African, or Ethiopian); must plan to attend a four-year college or university in the fall of the year following high-school graduation and plan to pursue a bachelor's degree in engineering, computer science, computer information systems, or select business programs (such as finance, business administration, or marketing). A minimum 3.3 GPA and financial need is required. For more information or to apply, please visit the scholarship provider's website.
Overview: Our mission is to strengthen communities and help make people's lives better. Working with our Ford dealers and nonprofit partners, we provide access to opportunities and resources that help people reach their full potential. Ford Fund invests more than $16 million annually to support educational initiatives that empower people to envision and lead change in their communities or in their own lives.
Deadline: See Website
Award: See Website
Overview: Created in memory of BURGER KING® Co-founder James "Jim" W. McLamore, the BURGER KING℠ Scholars program has awarded $35 million in scholarships to more than 33,000 high school students, BK® employees and their families across the U.S., Canada and Puerto Rico since 2000. In 2018 alone, the Foundation awarded $3.7 million to more than 3,400 students in North America.
Scholarship grants range from $1,000 to $50,000 and are intended to help students offset the cost of attending college or post-secondary vocational/technical school. Recipients are selected based on their grade point average (GPA), work experience, extracurricular activities and community service.
Deadline: The application period for the 2021-2022 school year begins Fall and closes Dec. 2021.
Reopen: Expected to reopen in October 2021.
Award: Scholarship grants range from $1,000 to $50,000,
Deadline: March 31, 2021
Award Amount: $10,000
Overview: Dr. Anita Borg devoted her adult life to revolutionizing the way we think about technology and dismantling barriers that keep women and minorities from entering computing and technology fields. Recipients of The Google Anita Borg Memorial Scholarship will each receive a $10,000 award for the upcoming academic year.
Small Business Scholarships
Many different small businesses throughout the country want to help students continue their education at an accredited university. Even those that are
not big-name businesses are willing to help students in need with scholarships that range from $1,000 to $7,500 to go toward a college education. The small business scholarships below are from businesses that care for students and believe that a college education is necessary for future success. Understanding the struggle that paying for college can be, they are driven to help pay for books, colleges application fees, or other educational expenses.
These small businesses are giving scholarship money to students who are deserving of it and who most need financial aid in order to attend college. Take advantage of this kind opportunity from a group that believes in you to continue your education.
Overview: At Select Blinds, we love and value innovation, education and most of all, passion. That's what our scholarship program is all about. We want to see your innovative spirit and learn what you're passionate about. It could earn you $1,000 to use toward your college expenses!
Deadline: July 15, 2021
Award Amount: $1,000++
Deadline: August 20, 2021
Award Amount: $1000
Overview: Mrs Prindables is offering a 2019 Scholarship opportunity for incoming or current college students majoring in education. We believe that educators have the power to spark positive development in student's lives and their futures.
Overview: At Litner + Deganian, we understand the financial burdens associated with obtaining an education beyond high school. We are pleased to offer a $2,500 scholarship award to the winner of our 3rd annual scholarship contest. This year's theme is our most exciting
yet! We challenge you to create a superhero dedicated to bringing awareness to this issue and improving driver safety in the United States.
Deadline: The deadline to apply for this scholarship is March 31, 2020 at 9 a.m. EST.
Award: $2,500
Deadline: November 2021
Award Amount: $1,000
Overview: Are you enrolled or about to enroll in a college, university, or trade school? Are you looking for a little extra help in funding your education to cover expenses that other scholarships and financial aid don't cover? If your answer is "yes," we have a solution that could help out with books, supplies, or anything else you need to cover your educational expenses. Apply now to our 2019 Scholarship, which will be in the amount of $1,000.00 USD to be paid toward the educational certification/degree program of your choice. The chosen topic is as follows: How does writing impact today's world? Think about it, write about it, and let us know your thoughts.
Community Involvement Scholarships
One easy way to earn a scholarship is to get involved in the community. Community service is a great way to benefit others as well as yourself, as your involvement can make you eligible for awards. Not only do colleges take delight in their students' ability to give to their communities, but community service aids in the mental growth and compassion of the students themselves. Community involvement and service is highly regarded in most universities' eyes. It shows a student's helping hand, giving nature, and selflessness and willingness to give up their own time for the sake of others. It suggests that a high school student willing to do this now will continue to serve throughout their college career and in their adult lives. Community service can give a student the opportunity to earn free college money and to ultimately give them the opportunity for future success by opening their eyes to a new worldview. Take advantage of community involvement scholarships in order to help you through college. Your work in the community will open your eyes to a new worldview and open your opportunity to pay for enrollment in the university that you want.
Overview: Scholarships will be awarded to students who are in good academic standing, have demonstrated financial need, and have given selflessly of themselves to improve the overall state of affairs in their community. Students and/or parents must be a current member of the credit union.
Deadline: April, 2021
Award Amount: $1,000
Deadline: July, 2021
Award Amount: $
1,000
Overview: The Spirit of Giving Scholarship is available to high school seniors and current college students. You must submit an essay of between 500 and 750 words on one of the following three topics in order to be considered for this award: How have you advanced the spirit of giving in your community or abroad either through service or in giving? How has the spirit of giving affected you personally? How will your college or post-secondary education allow you to be of service to others or give to others?
Deadline: May 2021
Award Amount: $2,000-$10,000
Overview: The mission of Nordson BUILDS is to attract and develop a diverse, highly-skilled talent pool for careers in the manufacturing industry. It is designed to help bright and motivated students access and complete postsecondary education by lessening the financial barriers of enrolling in college for many, and decreasing the loan burden for individuals that apply for financial aid. Students must complete the Free Application for Federal Student Aid (FAFSA) to be eligible to receive a Nordson BUILDS Scholarship.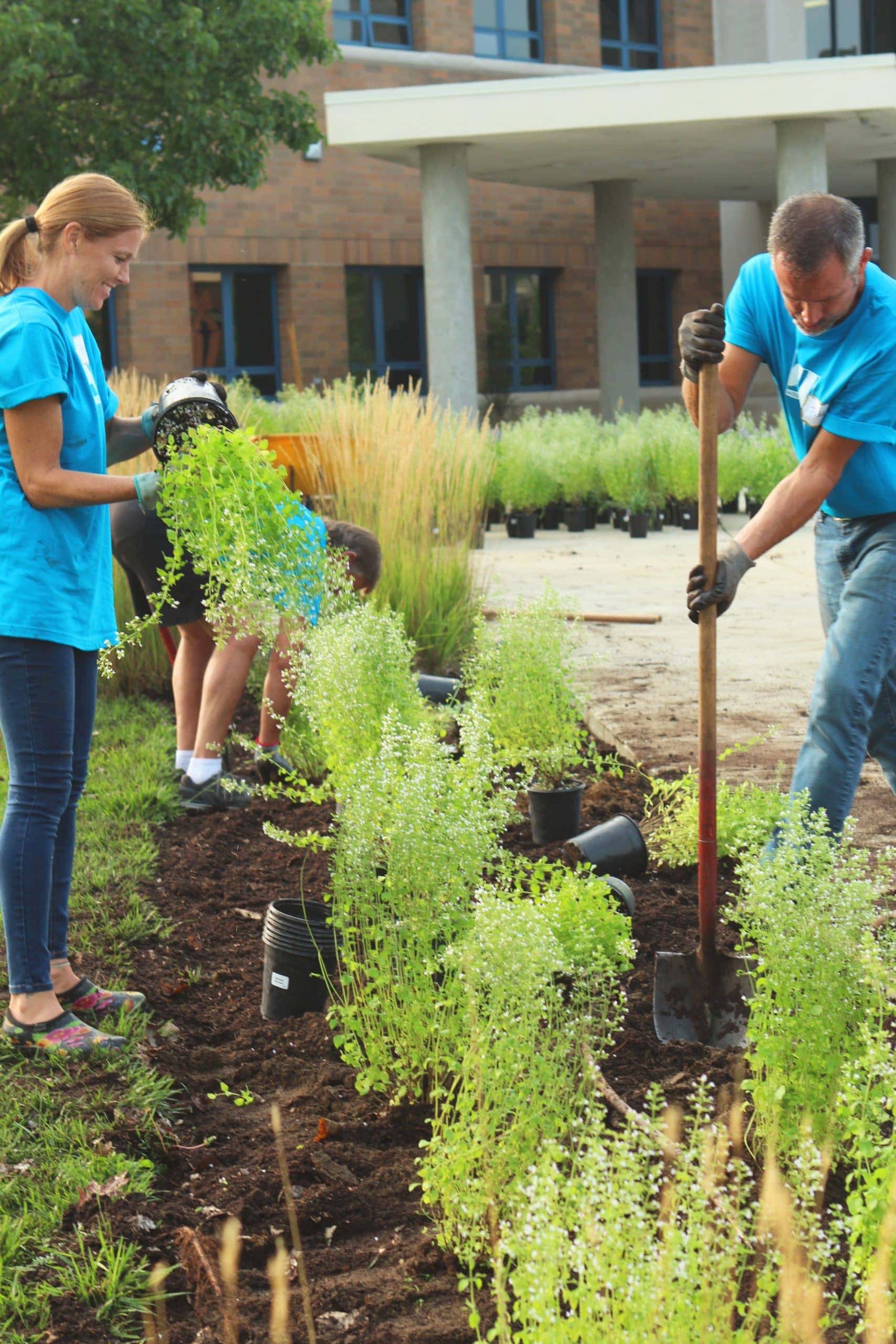 Overview: The Gloria Barron Prize for Young Heroes celebrates inspiring, public-spirited young people from diverse backgrounds all across North America. Each year, the Barron Prize honors 25 outstanding young leaders ages 8 to 18 who have made a significant positive difference to people and the environment.
Deadline: April, 2021
Award Amount: $10,000
Deadline: October 25, 2021 (Application Opens: August 1, 2021)
Award Amount: 106 $25,000 awards
Overview: The Horatio Alger Association of Distinguished Americans is dedicated to the simple but powerful belief that hard work, honesty and determination can conquer all obstacles. As such, the Association honors the achievements of outstanding individuals in our society who have succeeded in spite of adversity and who are committed to supporting young people in pursuit of increased opportunities through higher education.
Deadline: June 15, 2021
Award Amount: $1,500
Overview: The 2020 Ocean Awareness Contest is a call for young artists, conservationists, makers, thinkers, and activists who are concerned about the future of our blue planet. Join thousands of youth around the world in our annual program that raises awareness about the climate crisis and potential solutions, uplifts youth voices for ocean conservation, and inspires hope and action through art, creative media, and storytelling.
Overview: A program recognizes student innovation and youth-led solutions to fight hunger in the U.S. These young people are creating awareness and mobilizing peers in their communities to be catalysts for change. The scholarship awardees comprise a wide variety of students, ages 5 to 25, who are recognized at the national and regional level and hail from across the country. A program that recognizes students who are driving awareness and mobilizing youth to be catalysts for innovative models that provide solutions to eliminate hunger in the U.S. Scholarship winners receive a $5,000 scholarship and a $5,000 grant for their hunger-related charity.
Deadline: December 5, 2021 (Application Opens: October 5, 2021)
Award Amount: $5,000
Writing Scholarships
It might seem that writing-focused scholarships are reserved only for those who have a passion for reading and writing, but anyone can take a shot at writing an essay in order to win these specially curated awards. The scholarships below are those for writers or anyone who wants to tell a story through their own written words. They are for students who are eager to write while also demonstrating the essay-writing skills they learned throughout high school. These scholarship essays could be the first step in dealing with the struggle and worry of paying for college; writing is an easy way to earn free money that could pave the way for a student's future education and future success.
Writers know how to create new life in the world we live in. They have the ability to open up our eyes to new perspectives. These writing scholarships give writers (or anyone else) the chance to show the scholarship judges their own perspectives and ideas, which could lead to their chance of earning free college money. Use your writing skills in order to make it all the more possible to enter a world of new college experiences.
Deadline: May 28, 2021
Award Amount: $10,000
Overview: Have you read one of Ayn Rand's thought-provoking novels? Now's the time! Enter an Ayn Rand Institute essay contest for your chance to win thousands of dollars in scholarship prize money. ARI has held worldwide essay contests for students on Ayn Rand's fiction for more than thirty years. This year we will award over 230 prizes, totaling more than $70,000.
Deadline: May 31, 2021
Award: Up to $1,000
Overview: It is hard to describe SwR's preference in poetry in a few words. We always suggest that potential contributors read several issues of the magazine to see for themselves what we like. But some things may be said: we accept both traditional and experimental writing; we place no arbitrary limits on length; we have no specific limitations as to theme. Please limit your submission to six poems.
Deadline: June 5, 2021
Award: Up to $5,000
Overview: Writer's Digest has been shining a spotlight on up and coming writers in all genres through its Annual Writing Competition for more than 80 years. Enter our 89th Annual Writing Competition for your chance to win and have your work be seen by editors and agents! Almost 500 winners will be chosen.
Deadline: April 6, 2021
Award Amount: Up to $2,500
Overview: The AFSA High School Essay Contest is open to high school students. To be considered, in a 1000 – to 1250 – word essay, you must identify how members of the foreign service work with other civilian parts of the U.S. government to promote peace, national security, and economic prosperity.
Deadline: April 30, 2021
Award Amount: $2,000
Overview: Have you read one of Ayn Rand's thought-provoking novels? Now's the time! Enter an Ayn Rand Institute essay contest for your chance to win thousands of dollars in scholarship prize money. ARI has held worldwide essay contests for students on Ayn Rand's fiction for more than thirty years. This year we will award over 230 prizes, totaling more than $70,000.
Deadline: April 15, 2021
Award: $1,500
Overview: Recipients of our business, interior design, and architecture scholarship will receive $1,500 to use towards expenses related to education including tuition, books, campus housing, and more.
Deadline: April 1, 2021
Award: $2,250
Overview: Now in its 19th year, this contest seeks today's best humor poems. No fee to enter. Submit published or unpublished work. $2,250 in prizes.
Creative Scholarships
A creative mind can give a student the opportunity to create beauty in the world around them, whether that be through art or music or dancing. There is so much value to creativity, so it's no surprise that scholarship accolades are not limited to academics, but can also award the creative aspects of a student's life. A creative scholarship gives a student the freedom to use their talents in order to give themselves the chance to earn money to help them pay for college. The special quality of a creative scholarship is students with all kinds of talents can earn money to help pay for college, submitting applications with art that ranges from music or film to painting or creating résumés for fictional characters.
When applying for a creative scholarship, you should be prepared to submit a portfolio or a sample of your work to show off your abilities for the scholarship judges. In order to win, you'll have to put forth your best creative effort, impress the judges, and shine brighter than the other applicants. If you have the ability to create, take advantage of the opportunity of generating something that you love in order to potentially earn money for college.
Deadline: April 1, 2021
Award Amount: Up to $3,000
Overview: Two Ten provides scholarship opportunities to any student who is studying design with a focus on footwear. Applicants are evaluated by financial need and design potential. Unlike our traditional college scholarships, the Footwear Design Scholarship is available to any student who is studying design with a focus on footwear. This program was created in 2003 to assist students with a demonstrated interest and skill in pursuing a career in footwear design. Applicants are evaluated by design potential and financial need. Awards of up to $3,000 annually are renewable for up to four years of undergraduate study.
Deadline: April 22, 2021
Award Amount: $1,000
Overview: We are proud to host our twenty-fourth annual Signet Classics Student Scholarship Essay Contest, in which five high school juniors or seniors (or home-schooled students aged 16-18) can each win a $1,000 scholarship award to be used toward their higher education plus a Signet Classics library for their school or public library! Respond to one of the essay prompts about this year's novel, Wuthering Heights.
Deadline: July 15, 2021
Award Amount: $1,000
Overview: Staff at Resume Companion remember the hardship of being a student so want to make this scholarship available to as many students as possible! As such, we do not require any sort of minimum GPA, and both domestic and international students may apply. Create a resume based on the life of any fictional or non-fictional character, from TV, history, literature or myth. The resume SHOULD NOT be about yourself. Again, do NOT make a resume about your own experiences. Resumes should be no longer than two pages.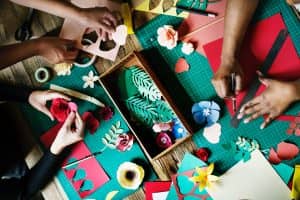 Overview: Great companies are built on a shared set of values. Over time, those values may evolve and grow, but the underlying message stays the same: create a great product that customers love.
Deadline: April 15, 2021
Award: $2,500 scholarship Each Semester
Deadline: November 30, 2021
Award Amount: $1,000
Overview: Any current, full-time student of an accredited two-year or four-year American university or college is welcome to apply. There is no age or specific major requirement. To enter, applicants must submit either 1) an essay (maximum of 300 words), 2) a video (less than 1 minute), or 3) an image (photograph, drawing, etc).
Overview: It would take more than just one hand to count all the reasons why the number five is important – and we want to know what you think! What is it about the number five that's so significant to you? One great reason is that May is the fifth month – which just so happens to be a great time to apply for fun scholarships. Help us bring awareness to the fifth month and the number five.
Deadline: May 31, 2021
Overview: High School seniors may compete for college scholarships totaling $4,250 at the Chick and Sophie Major Memorial Duck Calling Contest. During its 43-year history, the renowned contest has awarded more than $73,000 in scholarships to young duck callers attending 32 different colleges and universities in 13 different states.
Deadline: Check Website for 2021 Deadline
Overview: The Collegiate Inventors Competition® (CIC) is your opportunity to bring national attention to your work, gain valuable feedback from our National Inventors Hall of Fame® Inductees and compete for cash prizes. This unique invention competition drives innovation and entrepreneurship at the collegiate level. Their judges, including National Inventors Hall of Fame® Inductees, provide invaluable feedback and guidance as we reward the country's most innovative university students.
Since 1990, with the help of our sponsors, they have awarded more than $1 million to students nationwide.
Deadline: Next entry period will begin in the early-spring of 2020
Deadline: April 15, 2021
Award: Up to $5,000
Overview: AIGA Worldstudio Scholarships benefit underrepresented and economically disadvantaged students who are studying photography, illustration, and design disciplines in colleges and universities in the United States. Scholarships are awarded annually to encourage social and environmental responsibility and cultural awareness in the next generation of artists and designers.
Deadline: April 3, 2021
Award: $5,000
Overview: The Gordon Hay Scholarship Fund is a merit-based scholarship established in memory of Gordon Hay, an organizational development professional, who was passionate about transformational change through authentic engagement of people's hearts and minds in the strategic work of business. He believed passion and fire from within fueled exceptional results.
Deadline: April 15, 2021
Award: Up to $1,000
Overview: Metzger Wickersham's scholarship program encourages students to take a stand against dangerous driving. The Road to Safety Scholarship Contest provides high school seniors with the opportunity to submit a creative project about the dangers of drunk driving or distracted driving for the chance to win college scholarship money. The ultimate goal of the contest is to help spread the message to drive with safety in mind all the time!
Deadline: May 1, 2021 (Early Bird Deadline: April 2, 2021)
Award Amount: $24,000
Overview: Artists Magazine's Annual Art Competition wants to honor your most outstanding work. If your art is deserving of being celebrated in the pages of Artists Magazine, this competition is for you! $24,000 in cash prizes plus publication in Artists Magazine.
Deadline: April 15, 2021
Award Amount: See Website
Overview: At ASID, we know education matters. That's why the ASID Foundation, in partnership with our ASID Industry Partners, provides a number of annual scholarships and grant opportunities available to expand research and knowledge around the impact of interior design on behavior, health, and well-being.
Deadline: April 1, 2021
Award amount: $4,000 – $5,000
Overview: Two Ten Footwear Foundation has established scholarship programs to assist Footwear employees and dependent children of Footwear employees and/or applicants that demonstrate an interest and commitment to a career in footwear design who plan to continue their education in college, vocational-technical or nursing school programs.
Deadline: April 1, 2021
Award Amount: $1,000 – $5,000
Overview: Scholarship awards vary in amount from $1,000 to $5,000 per academic year, in most cases, for up to four years. In addition, all current recipients are given an honorary membership in the Printing Industries of America for the duration of their studies. Thus, they receive the same benefits that other Educational Members receive, such as discounts on Printing Industries of America products. PGSF students may post their résumés on printworkers.com for those who are seeking internships, part-time, or full-time employment. The Scholarship Selection Committee of PGSF will determine the amount of each scholarship. The amount of the scholarship is not made public. The award will be paid in a lump sum directly to the college financial aid office, in the student's name. The college will be authorized to draw upon the grant for payment of tuition and other fees.
Deadline: March 31, 2021
Award Amount: Up to $1,000
Overview: L. Ron Hubbard's Writers of the Future Contest is an opportunity for new writers of science fiction and fantasy to have their work judged by some of the masters in the field and discovered by a wide audience.
Deadline: April 30, 2021
Award Amount: $1,000 – $7,000
Overview: The WJA Foundation provides scholarships to female-identifying students enrolled in jewelry or metalsmithing programs at an accredited college, university, or training school between August 1, 2020 and July 31, 2021. Recipients are selected by a jury in early June and are awarded scholarships ranging from $1,000 to $7,000.
Deadline: March 31, 2021
Award Amount: See Website
Overview: Team Type 1 is funding scholarships in order to recognize young, talented athletes with type 1 diabetes who demonstrate an ability to balance both academic and sporting commitments, promote good health with successful management of their diabetes through exercise, and support families already burdened with additional expenses associated with diabetes care.
Deadline: April 15, 2021
Award Amount: $500
Overview: Pretty Lightroom Presets recognizes the importance of higher education and the role it plays in our personal and professional fulfillment. That's why we are so excited to continue our Pretty Presets for Lightroom $500 annual scholarship. This ongoing scholarship provides college and university students an opportunity to earn money to further their education and achieve their goals!
Deadline: April 30, 2021
Award Amount: Up to $3,500
Overview: The SAG-AFTRA Foundation John L. Dales Scholarship Fund was created in 1973 in honor of the legacy Screen Actors Guild (SAG) longtime Executive Secretary. Since its creation, the John L. Dales Scholarship has awarded more than $7.5 million in scholarships to over 2,000 SAG-AFTRA members and their dependents.
Deadline: April 30, 2021
Award Amount: $10,000
Overview: In 1996 the W. Eugene Smith Memorial Fund established the Howard Chapnick Grant, to encourage and support leadership in fields ancillary to photojournalism, such as editing, research, education and management. The Grant was established to honor the memory of Howard Chapnick, and to acknowledge the value of his enormous contribution to photography.
Deadline: December 15, 2021 (Opens September 1, 2021)
Award Amount: $1,000
Overview: We know it isn't always easy when you're just starting out in a creative field of study. So, we're offering a scholarship to help hardworking student-artists out, because hey—you might be gracing our assortment with your work someday!
Deadline: October 7, 2021
Award Amount: Up to $3,000
Overview: Art is a powerful tool to evoke social change. Without uttering a single word, artists can enlighten, educate and affect change around the world. Embracing Our Differences invites you to participate in creating a world where differences are embraced and individuality is celebrated. Become a part of this exciting change through your visual art submission to the annual Embracing Our Differences international juried competition.
Deadline: May 15, 2021
Award Amount: Up to $1,000
Overview: Calling all CF artists! BEF's Scholarship of the Arts is an annual award promoting communication through creativity. Artwork in the form of video, painting, sketching and sculpturing is considered.
Deadline: May 1, 2021
Award Amount: See Website
Overview: Pearlie Roberson was an African American artist and art therapy client. This scholarship award was created in 2000. The award honors Ms. Roberson's request to "remember me" and supports efforts to "explore, express, connect…" to enhance the multicultural aspects of the therapeutic experience.
Deadline: April 20, 2021
Award: $500
Overview: The theme for this year's Science Without Borders® Challenge is "Take Action: Conserve Coral Reefs." Throughout the world, coral reefs are rapidly declining and threatened by a variety of factors—both natural and man-made. If nothing is done to save them, many coral reefs will no longer exist as functioning ecosystems by the end of the century. For this year's contest, the Khaled bin Sultan Living Oceans Foundation is asking students to use their artistic talents to create a piece of art that illustrates one or more of the different actions that can be taken to preserve coral reefs.
Deadline: March 31, 2021 Award: Up to $5,000
Overview: L. Ron Hubbard's Illustrators of the Future Contest is an opportunity for new science fiction and fantasy artists worldwide to have their work judged by some of the masters in the field and discovered by a wide audience. Entries in the Illustrators of the Future Contest are judged only by professional artists. Three prizes of $500 (a total of $1500) are awarded each quarter. From the twelve quarterly winners each year the judges select a grand prize winner to receive the L. Ron Hubbard Golden Brush Award and an additional $5000 cash prize.
Deadline: April 17, 2021 Award: See Website
Overview: The Harpo Foundation was established in 2006 to support emerging visual artists. The foundation seeks to stimulate creative inquiry and to encourage new modes of thinking about art. We view the definitions of art and artist to be open-ended and expansive.
Deadline: March 27, 2021
Award: Up to $1,500
Overview: 3×3 is the first publication devoted entirely to the art of contemporary illustration. Published in the United States and distributed worldwide, our sole interest is in sharing what's shaping international illustration.
Deadline: May 2021
Award: Up to $100,000
Overview: The biannual Future Generation Art Prize is the only prize for the young generation of artists with a global dimension and guided by an open, free, and democratic application process (online). Supported by an eminent board, distinguished jury, and outstanding selection committee, the Prize brings together the best of the art world to champion a new generation of artists. Together with its award of $100,000 and commitment to commission new works, the Prize sustainably supports artists around the globe.
Design Scholarships
Deadline: April 10, 2021
Award: $500
Overview: Each year PGSF awards 200+ college level scholarships ranging in value from $2,000 to $5,000 and we turn to our student community to help us promote these scholarship programs. We are asking students to design a poster promoting our scholarship programs. The winning posters will be displayed in schools across the United States in the 2020-2021 school year. The winning entrant will receive a $500 check, an award certificate, and will be honored in a national news release, on the PGSF website, and on social media platforms.
Deadline: April 10, 2021
Award: See Website
Overview: The Print and Graphics Scholarship Foundation (PGSF) is proud to announce our first-ever Promotional T-shirt Design Competition. The t-shirt will be used to promote the careers possible in graphics, availability of scholarships through PGSF, and/or how graphic communications fit into today's world. The winning design will be placed into production during the Printing United show in Atlanta this coming October.
Deadline: March 31, 2021
Award: $1,500
Overview: The Tricia LeVangie Green/Sustainable Design Scholarship was established by the New England Chapter to honor the late Tricia LeVangie, an active and committed IFDA New England member. The scholarship is for an undergraduate student focusing on the evolving green/sustainable field of study. Sustainable design is the development of innovative ways to create living spaces that are energy efficient and feature green/sustainable materials, fabrications and products. The student applying for this scholarship is planning to become an educated participant in the green movement. Paying equal attention to both sustainability factors and design aesthetics, the student should be demonstrating creative use of green products and eco-friendly furnishings in class projects. The student is familiar with current information in the green/sustainable field, is applying this knowledge in class work and has a goal of seeking a future LEED (Leadership in Energy and Environmental Design) accreditation. The recipient of this scholarship must be enrolled for the fall semester following the March 31st application deadline, in order to receive this scholarship.
Deadline: May 31, 2021
Award: $1,000
Overview: Today's art students are tomorrow's fine artists. Krylon Products Group is proud to invest in the future of art by awarding scholarships to help promising art students with rising tuition costs. Krylon Products Group Clear Choice Art Scholarships are available to high school seniors (graduating before June 30, 2020) and college freshmen and sophomore students in the U.S. and Canada. Students must be enrolled or accepted and seeking a degree at a U.S. or Canadian university, college or art school as a declared major in a visual arts program such as painting, drawing, sketching (excluding graphic design, fashion design, interior design, film, music or the performing arts).
Deadline: April 30, 2021
Award: Up to $250
Overview: HazingPrevention.Org™ is a national organization dedicated to empowering people to prevent hazing, by providing education and resources, advocating on hazing prevention, and building partnerships with others. Major initiatives of the organization include National Hazing Prevention Week™, HazingPrevention.Org Institute and Academy™ and Prevent.Zone™ educational online courses that touch the lives of thousands of individuals, organizations, campuses and communities.
Deadline: November 1, 2021
Award Amount: $2,500
Overview: At CardsDirect our job is to capture a moment that resonates with our customers and present it through our greeting cards. We want your help designing our next top-selling holiday card – and are proud to offer our scholarship program. The winner of our Future Designer Scholarship will receive a $2,500 scholarship to a secondary institution of their choice and will have their designs featured as products on our site. Applicants must be at least 17 years old and already accepted or enrolled in this educational organization. One entry per person. Click here for official rules and details.
Deadline: September 15, 2021
Award Amount: Up to $20,000
Overview: These grants assist individuals with the production-related expenses that are necessary to take a project from conceptualization to realization and public presentation. These projects include, but are not limited to, publications, exhibitions, installations, films, and new media projects.
Deadline: July 31, 2021
Award Amount: $1,500
Overview: GraphicDesignDegreeHub.com is pleased to offer its Creativity Scholarship, which is designed to promote study in graphic design and related disciplines through a monetary scholarship.
Military/Public Service Dependent Scholarships
Military and public service jobs require a lot of sacrifice, but a college education does not have to be another one of those sacrifices. With these duties come plenty of organizations and resources looking to give back to those who have already given so much. Whether you're active duty, retired, or a dependent, there are so many scholarships opportunities that can help you accomplish your career goals. To show our gratitude to soldiers and public servants, we have dedicated a list of scholarships just for them. This list offers scholarships for government employees and all branches of the military to make their scholarship search easier. Thank you for your service!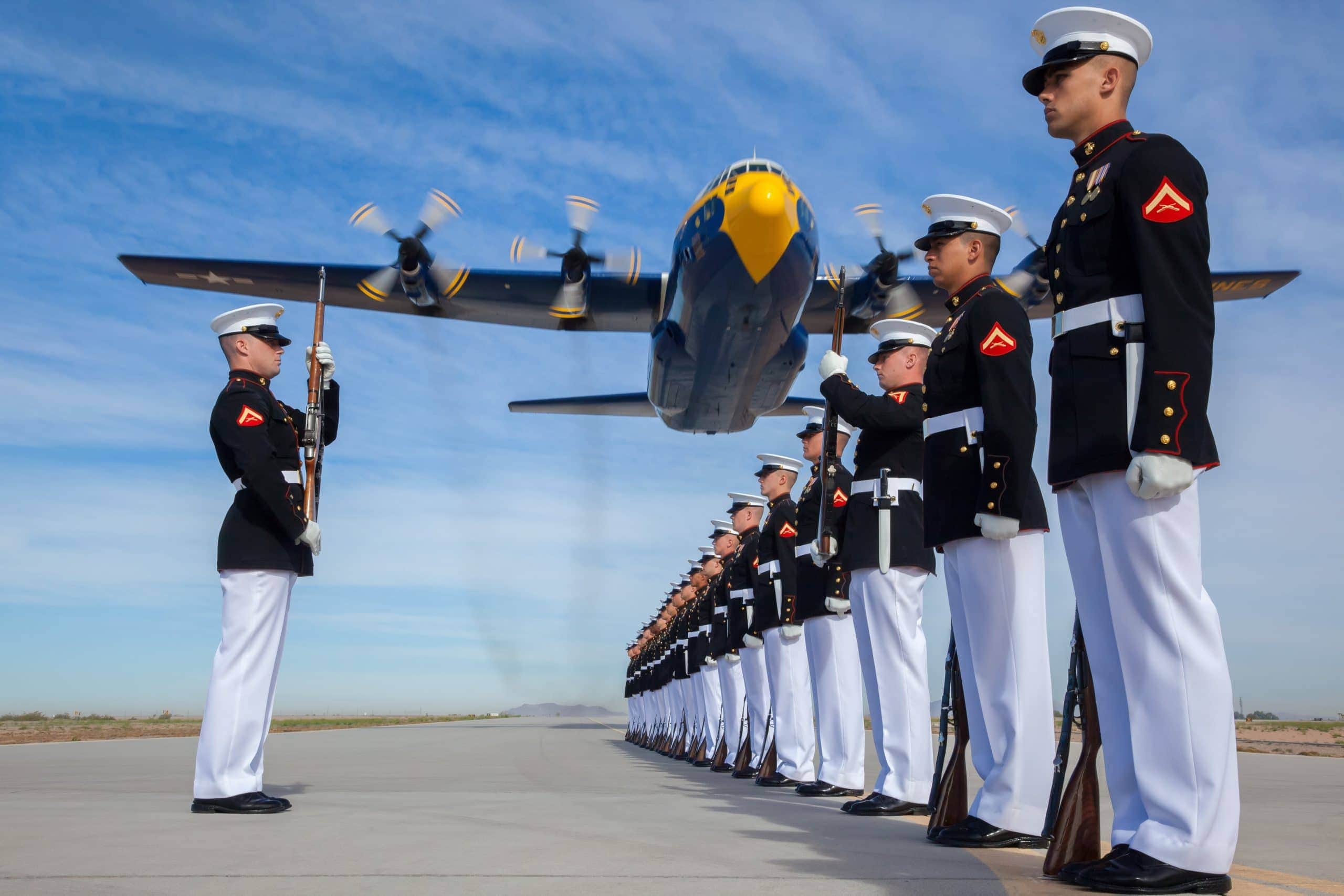 Overview: We're committed to supporting Marine children in pursuit of their educational goals and there's no more versatile educational path than through Career and Technical Education (CTE). From health sciences to finance, IT to manufacturing, CTE professionals are on the cutting edge of today's most hands-on careers. This scholarship is for students planning to attend a non-degree certificate program or vocational training that is 12 months or less at a community college or private career school listed on College Navigator.
Deadline: Applications processed on a monthly basis
Overview: The mission of the Freedom Alliance Scholarship Fund is two-fold. First, it helps offset the high cost of a college education for the sons and daughters of American heroes. Second, it is a reminder to the recipient that their parents' sacrifice will never be forgotten by a grateful nation.
Deadline: See Website
Overview: The vision of Children of Fallen Patriots Foundation is to ensure that every child of a fallen patriot receives all necessary college funding. We are dedicated to serving the families of servicemembers from all branches of the armed forces who have died as a result of combat casualties, military training accidents, service-related illnesses, suicide, as well as other duty-related deaths as ruled by the Department of Veterans Affairs.
Deadline: See Website
Overview: The CWO John A. Keller, Chief Warrant and Warrant Officers Association Scholarship Grant (hereinafter "Grant") is established to financially assist dependent children of members in good standing or who were members in good standing of the CWOA, United States Coast Guard at the time of their death. The assistance shall be a monetary grant for an accredited institution of higher learning.
Deadline: See Website
Deadline: June 1, 2021
Award: $4,000
Overview: The CWOA LT Art and Eleanor Colona Scholarship Grant was established by the Colona Family to financially assist dependent children of enlisted members of the United States Coast Guard (active, retired, or reserve). Seeking a meaningful way to celebrate the 30 years which LT Colona devoted to the Coast Guard, the Colona family established this scholarship fund to remain in perpetuity with the CWOA. Each year, one or more Colona scholarship recipient(s) will be awarded a 4000 dollar scholarship dispersing 1000 dollars a year over four years of undergraduate studies.
Overview: Commissaries are an integral part of the quality of life offered to service members and their families. The Scholarships for Military Children Program was created in recognition of the contributions of military families to the readiness of the fighting force and to celebrate the role of the commissary in the military family community. It is the intent of the program that a scholarship funded through contributions be awarded annually for each commissary operated by the Defense Commissary Agency worldwide.
Award: A total of 500 scholarship grants, each $2,000.
Deadline: Applications close February, 2021
Athletic Scholarships
Many students throughout the country go to a college or university on an athletic scholarship. Paying for and attending college is not an easy feat, let alone trying to succeed while also attending practices and training as a student-athlete. Athletic training itself can be a full-time job, so any amount of help toward your college expenses can give you less to worry about. These athletic scholarships award money based on a student's ability to excel in or contribute to a particular sport. The tennis scholarship, for example, seeks those planning on earning their degree in Professional Tennis Management, while the men's and women's golf awards are given to those committed to golf.
An athletic scholarship encourages a student's passion for sports, all while giving them a little help in paying for college. If you are a student-athlete and need assistance paying for college, you may be able to take the first step toward success and prevent student loans from hovering over your head when you graduate. Apply for an athletic scholarship today!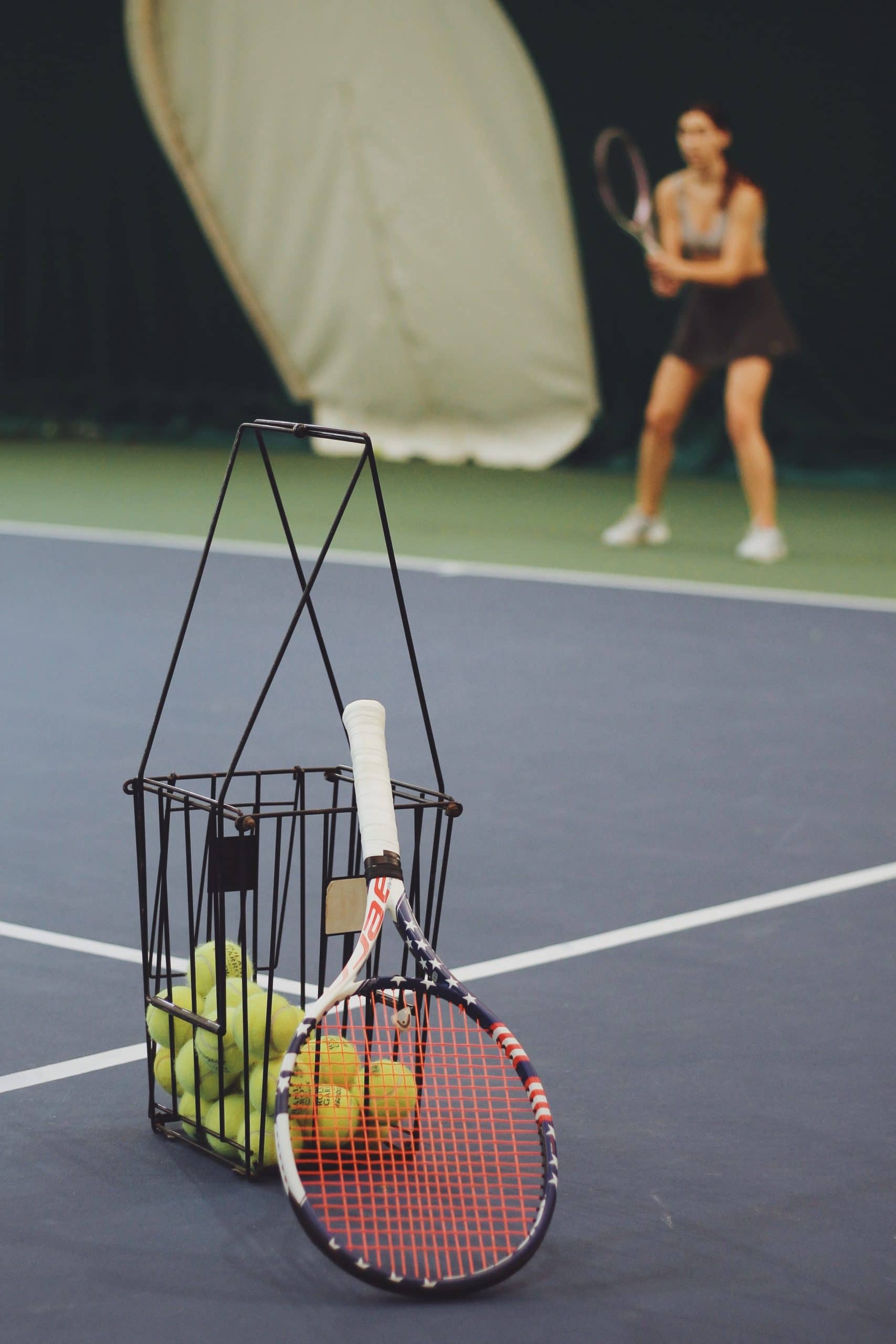 Deadline: December 9, 2021
Award Amount: Awards Vary
Overview: The Achieving Competitive Excellence (ACE) Grant provides financial assistance to young men and women who aspire to earn a college golf scholarship through competitive junior golf.
Scholarships For Students With Illnesses or Disabilities
No matter one's disability or illness, a student may be able to receive aid that is reserved for people with their unique set of circumstances. Disability scholarships, as well as scholarships for particular illnesses, have grown in number with the hefty cost of higher education in mind. Medical bills for therapy, treatment, and trips to the hospital add up quickly and can make the extra expense of college seem unattainable. Thankfully, scholarships like the ones shown below minimize the amount of bills that already come with being a person with an illness or disability.
The scholarship donors want to give students with disabilities the same chance for education that anyone else has as well as the ability to delve into any career they desire. Take advantage of the amazing opportunities presented through disability and illness scholarships to take financial burdens and worry off of your shoulders in order to reach your educational and career goals.
Overview: In honor of National Disability Employment Awareness Month, Wells Fargo & Company (NYSE: WFC) has committed $1 million over the next four years to Scholarship America to implement a special scholarship program to help people with disabilities obtain the education or training necessary to succeed in the career path of their choice.
This program is administered by Scholarship America®, the nation's largest designer and manager of scholarship, tuition assistance and other education support programs for corporations, foundations, associations, and individuals. Awards are granted without regard to race, color, creed, religion, sexual orientation, age, gender, disability, or national origin.
Only the first 700 applications submitted will be considered for scholarship evaluation.
Deadline: Reopens in October 2020.
Award: If selected as a recipient, the student will receive a $2,500 award for full-time study or a $1,250 award for half-time study.
Deadline: March 31, 2021
Award Amount: $3,000-$12,000
Overview: The National Federation of the Blind's annual scholarship program is the largest of its kind in the nation. Every year, we award more than $120,000 to blind scholars across the fifty states, the District of Columbia, and Puerto Rico in recognition of their achievements and professional aspirations. All scholarships are awarded on the basis of academic excellence, community service, and leadership.
Overview: In 2008, OAR introduced the Schwallie Family Scholarship to support the post-secondary, undergraduate education of qualified individuals with an autism spectrum diagnosis. Schwallie Family Scholarships are supported through generous gifts from the family of former Board member, Ed Schwallie. In 2013, we announced the Lisa Higgins Hussman Scholarship Program, an expansion of our scholarship program that benefits students attending any of the types of institutions that fall under the Schwallie Family Scholarship Program criteria, as well as any of the growing number of certificate and life skills/transition programs in the country. Board member and Scholarship Committee chairwoman, Lisa Hussman, championed the initiative, which is supported through a generous gift from the Lisa Higgins Hussman Foundation. As of December 1, 2017, we have awarded a total of $815,500 to 268 students from across the country.
Their scholarship program provides $3,000 scholarships to students across the autism spectrum.
Deadline: May 4, 2021 at 11:59 PM ET
Award: Award: $3,000
Sweepstakes Scholarships
Need money to help you pay for your college expenses, but don't have the time to fill out those long scholarship applications? Sweepstake scholarships may be the best choice for you. These scholarships are a quick, easy way to collect money with little to no effort required. They usually don't require any essays or information about academic achievements and financial needs. All you need to do is fill out a form—some even let you submit multiple times! Start applying to the sweepstakes scholarships below today. The more you apply to, the more chances you have to win some money. Good luck!
Deadline: June 30, 2021
Award Amount: $4,000
Overview: Scholarship contest for college-bound students. Simply submit this Official Entry form by the deadline posted in the Official Rules and you could win a $4000 College Scholarship!
Music/Tune Scholarships
Students who decidedly want to pursue a career in music know that the competition is steep and the prices are high. Take advantage of music scholarships, made especially for you, and use them to pave your way through college and to the career of your dreams. The talent for music can begin at any age. Whether you took piano lessons in elementary school, you were in the band in middle school, or you decided to learn how to play the guitar in high school, there's bound to be something out there to help pay your college expenses.
Deadline: May 1, 2021
Award: Varies
Overview: FAMA grants are designed to support a specific music education/outreach project. They are non-renewable and are not intended to support ongoing projects. New grant applicants will receive priority over previous grant recipients, and preference will be given to community projects that strengthen music education/music appreciation in the United States. All decisions of the committee are final.
Deadline: Application opens September 1, 2021
Award Amount: See Website
Overview: WBDI COLLEGE SCHOLARSHIPS are given annually to women enrolled in a university music curriculum pursuing a degree in music education with the intention of becoming a band director.
Deadline: April 30, 2021
Award: $1,000
Overview: Alex G. Luttrell, gained his wings in a car accident on October 15, 2017. During his time in this life, Alex became a very accomplished musician, singer and actor. He was involved in Band, Chorus and Drama at his beloved South Paulding High School. During his time at school he participated in Fall and Spring musicals and in his Junior year he played the role of the Spartan Warrior King in the Marching Band's halftime show "Spartan Odyssey." He also appeared in the "Ant-Man and the Wasp" movie and on TV. Those around him were infected by his charismatic spirit and entertained by his hilarious antics. Alex was known for his hair flips, nicknames and alter egos. Caring about others was in his bones and the Alex G. Luttrell Over the Rainbow Foundation will carry on this legacy by providing scholarships to performing arts students.
Deadline: April 6, 2021
Award: Up to $20,000
Overview: In 2018, the Grand Teton Music Festival launched a scholarship competition in honor of Music Director Donald Runnicles. The annual competition is open to graduating high school seniors from Wyoming, Idaho, and Montana who are pursuing college studies in music. After submitting an audition video, semi-finalists are invited to perform in a daylong celebration of music at Walk Festival Hall, where they compete for the scholarship prize money in front of GTMF's panel of renowned judges and a live audience.
Deadline: October 24, 2021
Award: $500
Overview: Since 1977, Lessons In Your Home has been dedicated to giving high-quality music lessons in the convenience of people's homes. We pride ourselves in offering the best, most energetic, and supportive music teachers that put their students first. Our organization is currently teaching future musicians in Atlanta, Houston, Washington, South Florida, Denver, Orlando, Baltimore, Seattle, and Dallas. We are thrilled to encourage and support the musical endeavors of students.
Deadline: March 31, 2021
Award: $10,000
Overview: Established to support women pursuing a career in live entertainment. Fields of study may include but not limited to: live event operations, production, music engineering and/or other related fields.
Deadline: March 31, 2021
Award: $10,000
Overview: Established in the memory of David E. Ballard, with the support of the Living Legacy Foundation, this $10,000 scholarship supports youth who have experienced homelessness and/or been part of the foster care system pursuing a career in live entertainment. Field of study may include but is not limited to live event operations, production, music engineering, music business management, customer service, hospitality and/or other related fields.
There is a wide range of scholarships that are waiting for you to scoop up! After you finish going through our list, continue searching for more scholarships. The more you apply, the more you have a chance to get money that can help you during college. Good luck!
Scholarships by Collegeboard CHECK THESE OUT
Scholarships Available for your Students
College tuition and fees continue to increase at rates higher than inflation each year and it can be a problem for many of your students as to how to fund that college education. Luckily, there are many great scholarships available to help cover some of those costs.
Oneclass.com has put together a nice list of scholarships available on a national basis.
College Scholarships with Large Awards
Rather than going after several smaller awards, you could focus on high-dollar opportunities. These are some of the biggest grants and scholarships for 2021, but keep in mind that the competition can be intense.
Need-based Scholarships
Some opportunities are focused specifically on students who need financial assistance to attend college. Here are the noteworthy need-based awards for 2021:
Merit-based Scholarships
For students who have good grades, awards based on academic achievement can help you get free money for college tuition. There are typically requirements that you keep your GPA up during college, so be prepared to study hard, using online resources such as OneClass to help. Here are our top academic scholarships for 2021:
E-sports Scholarships
There's a growing pool of money available for esports competitors, with available funds increasing five-fold in the past four years. Award rates average $4,800 per year or up to 50 percent off tuition. Below are some of the major programs to consider. Check NACE's complete list of colleges that offer esports to see which team you might want to join.
School-based Scholarships
The school that you're attending may offer its own set of awards that have been funded by alumni, local businesses, or other partners. Your application for these awards will likely begin with a FAFSA application for federal student aid. The FAFSA results will initiate your school's internal financial aid awards process to identify your eligibility.
Scholarships Specific to Your Major
Does your area of study have a leading professional organization? If so, it could be a great source for noteworthy funding opportunities in your area of study.
For example, the IEEE had funded several awards for students majoring in computational and technical degrees. In another case, marine biology students could benefit from the Marine Technology Society's listings.
Additionally, these opportunities have a potential secondary benefit of providing access to postgraduate fellowships or networking events, helping you fuel your career before it's even begun.
Athletic Scholarships
Billions of dollars are awarded each year to student athletes, but only 2 percent of high school athletes are recruited to play college sports, according to the NCAA.
Keep in mind that athletes who keep their grades up may have more academic security, making them eligible for merit-based opportunities if their team's funding changes or they suffer an injury. There are many ways to get the perks of being a college athlete, even when you're not on the team.
OneClass also put together a list of nine top scholarship directories to search for additional opportunities.
Turn Your Efforts into Scholarships
The College Board is investing $25 million in a new scholarship program, with students earning $5 million in scholarships each year, beginning with the class of 2020. Be the first to know when it launches later this year.